The concept of sports is about deriving maximum results whether you are an athlete, sports club, or sports project owner. As a 360o solutions provider, we conceptualise, develop, and build sports systems which cater to the optimum development of sports in the individual, team, or project. We focus on all the variables – infrastructure, sports development programmes, sporting events and individual athlete's advancement. We aim to put Africa on the top rung of the global sports ladder.
As one of Africa's emerging sports consulting and marketing firms, Desarrollar is focused on building sporting infrastructure of global standards across Africa, in addition to creating universal opportunities for budding talents in Africa's sporting eco-system.
We derive ample results in sports management and talent agency in Africa, creating a value chain from infrastructure development to discovering, harnessing, and managing talents. Key to achieving this venture, is our unwavering desire to nurture and build global relationships, partnerships and networks across different sports - football, basketball, athletics, netball, handball, volleyball, and others. The journey to our destiny is in motion. Join us.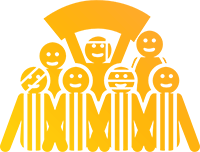 Sports Infrastructure.
From designing and installing customised 3G synthetic turf pitches, to the installation of customised multi-use outdoor and indoor sports surfaces, to talent representation and the planning and organisation of sports events, our worldwide partnerships and affiliations ensure that we exceed customer expectations by delivering value to clients across multi-markets.
We've formed a global consortium of renowned sporting infrastructure manufacturers with experience in the design, installation and maintenance of pristine sporting infrastructure. Our areas of competence include building of stadia – comprehensive or mini which include outdoor facilities – football, cricket and Hockey pitches (synthetic and natural grass), basketball, netball, handball, tennis and volleyball courts; indoor facilities for futsal (five-a-side football), basketball, table tennis, handball, badminton, squash racquet, gymnastics, boxing and martial arts; and synthetic tracks for running and field sports.
We design and brand bespoke packages suitable for educational institutions, corporate organisations, personal homes, gated estates, communities and NGOs/foundations. We also supply sporting equipment and kits.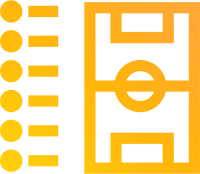 Talent Agency.
Talent is naturally a great asset. We understand that no two individuals are the same, so we do everything to offer our clients bespoke and premium talent solutions. We identify and mentor emerging talent even from the grassroots; then, we guide and provide mentoring right up to the individual's professional emergence whether it would be in sports, music, or the arts. Our motivation is fuelled by helping and seeing our talent achieve their highest dreams.
Many foreign sports scouts and teams lack the local network to even reach these budding talents. Desarrollar understands the African market having been exposed to, visiting and building relationships in 20 African nations.
Desarrollar is equally interested in extending its reach into the E-Sports gaming world with a view to exploiting the economic opportunities in an increasingly digitally driven world. An untapped goldmine in Africa. Welcome to our world.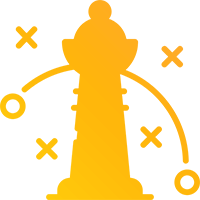 Talk to Us
To enquire further about Desarrollar and our services, please, use the form below. Please, include your telephone number if you would prefer to be contacted this way. We aim to respond to all enquires within 48 hours.